Louise and Paul were married this summer at Hutton All Saints Church in Brentwood, Essex before hosting their reception at Stock Brook Manor in Stock, Essex.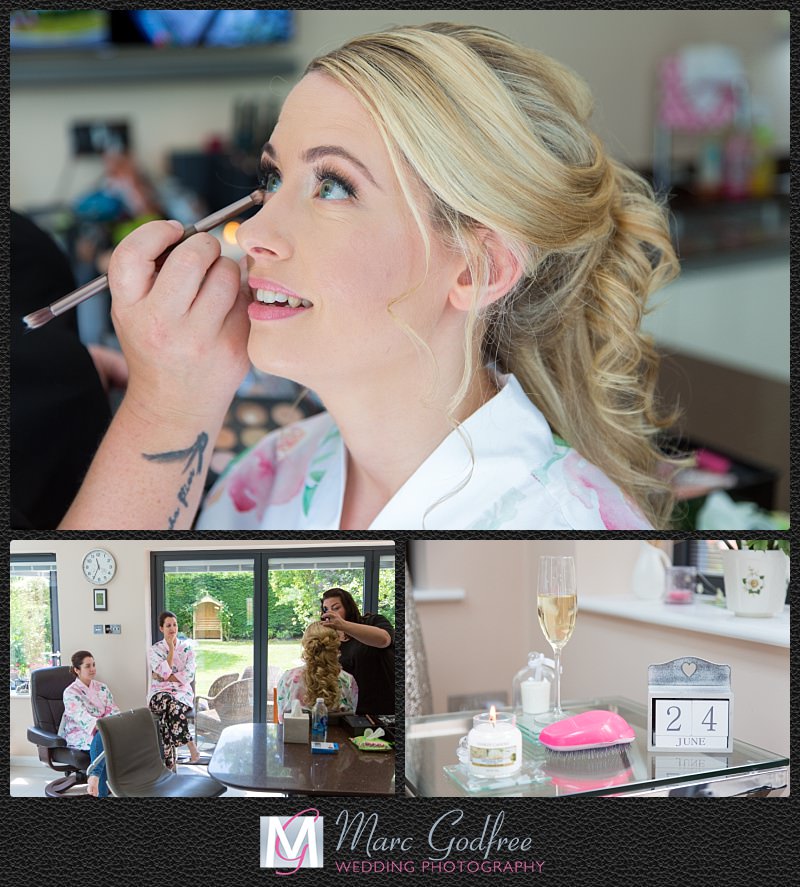 I arrived at Louise's parents' house while the bridal preparations were underway. The champagne was flowing and everyone was excited about the day ahead. I began capturing some detail shots and Louise's passion for perfection was instantly apparent with absolutely nothing forgotten about.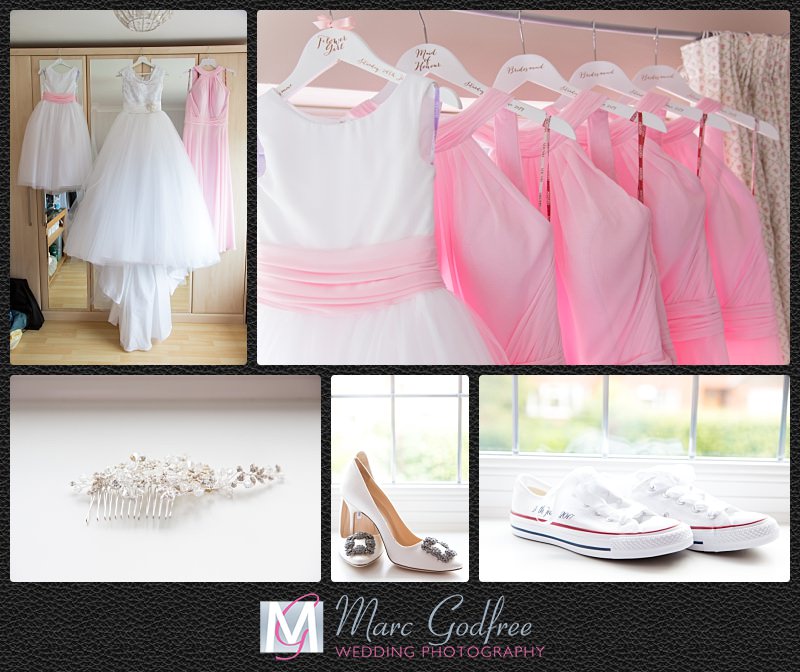 During their preparations Louise surprised her leading ladies with gifts in the form of jewellery as a little thank you and memento for being a part of her special day.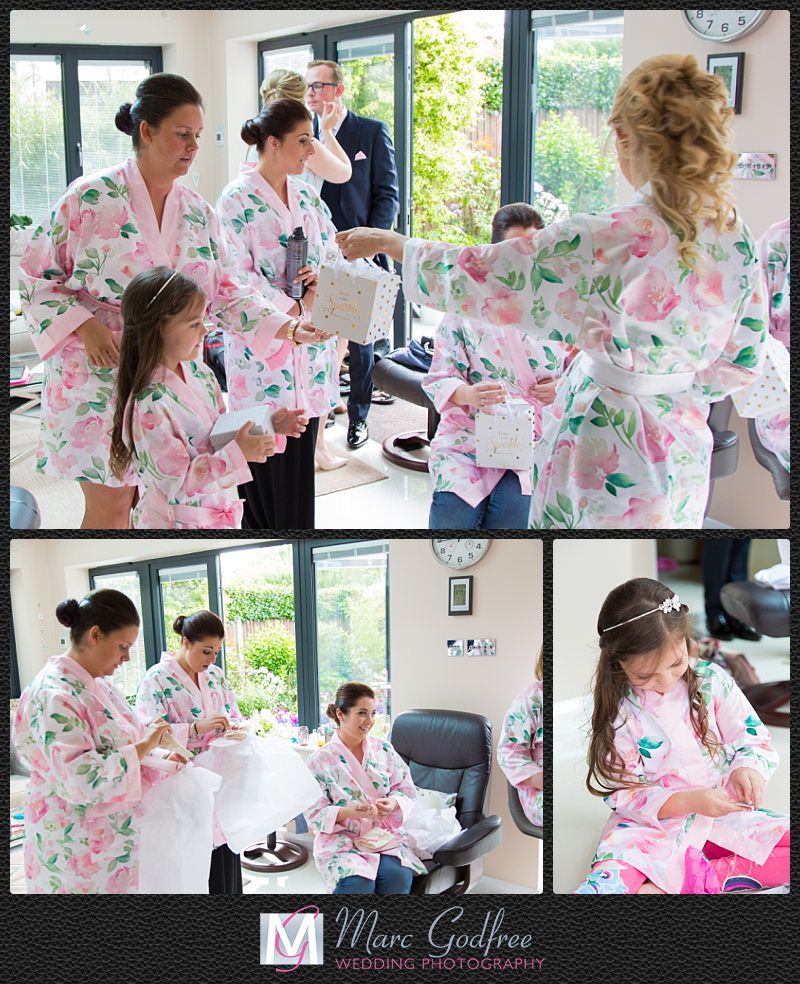 Before the ceremony I took the opportunity to get some detail photos of Paul and the groomsmen all looking very smart in their suits.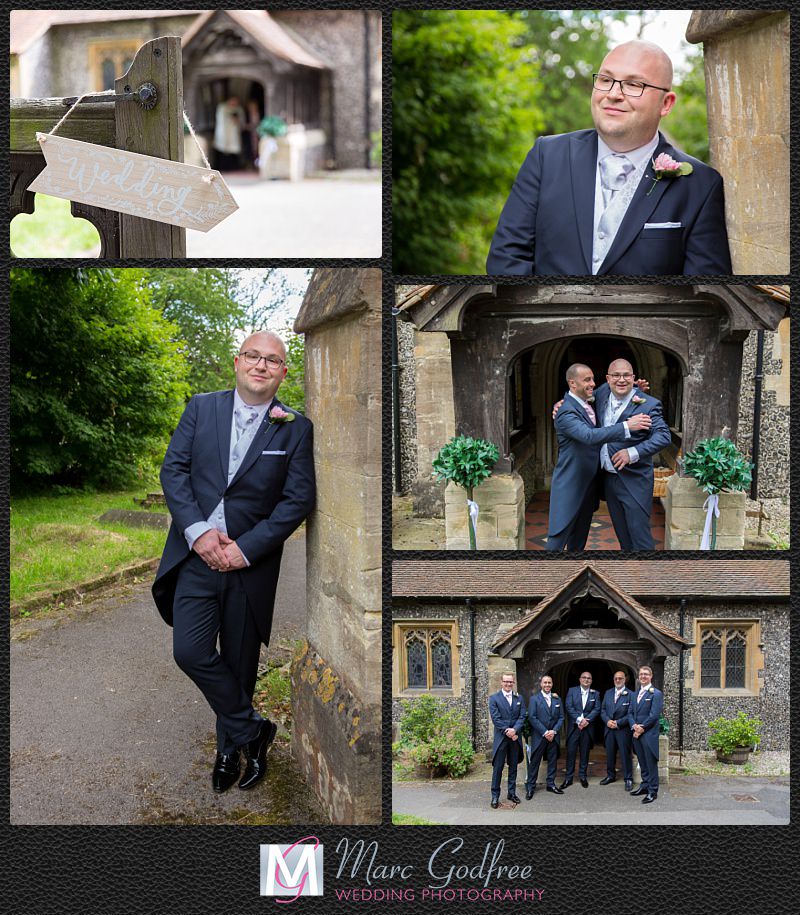 A beautiful 1954 Rolls-Royce Silver Wraith arrived at the house to take Louise and her dad to the church in style.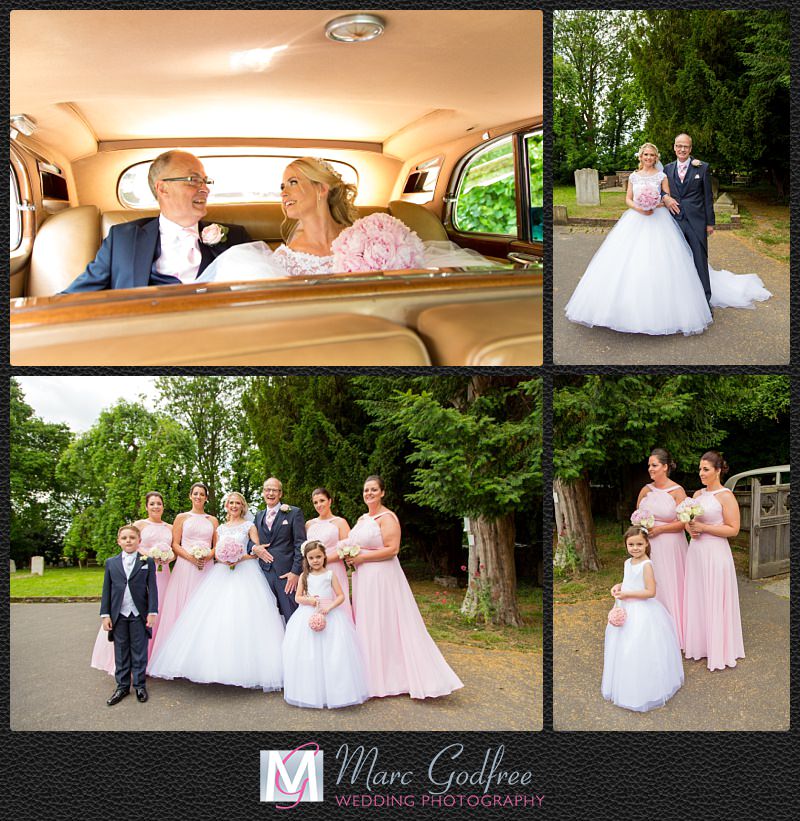 Despite the low lighting in the church I was able to capture some great photos as the ceremony took place.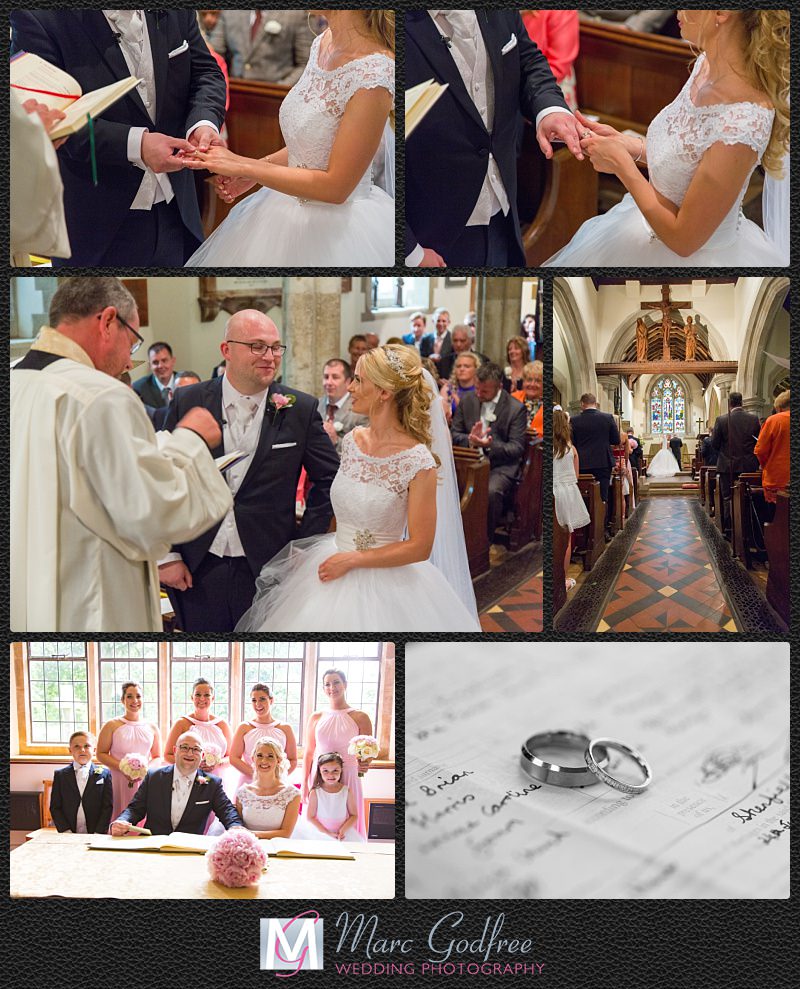 Louise choose a stunning tulle Madeline Gardiner ballgown, while her bridesmaids wore floor length blush pink dresses, fitting for the summer season.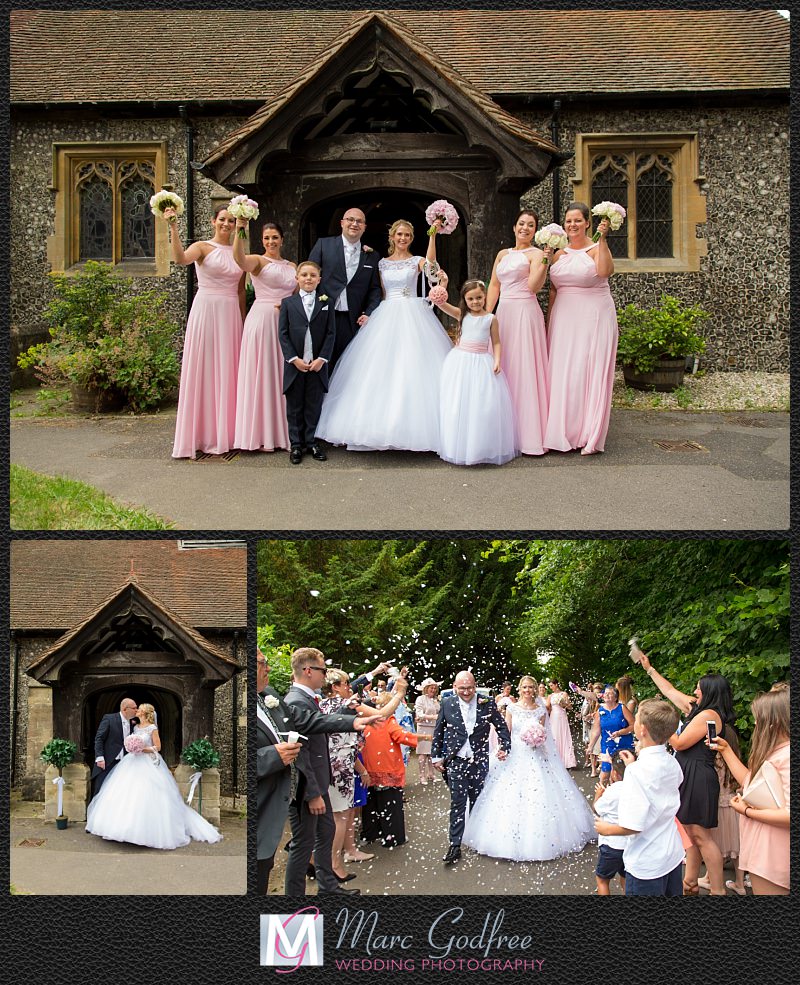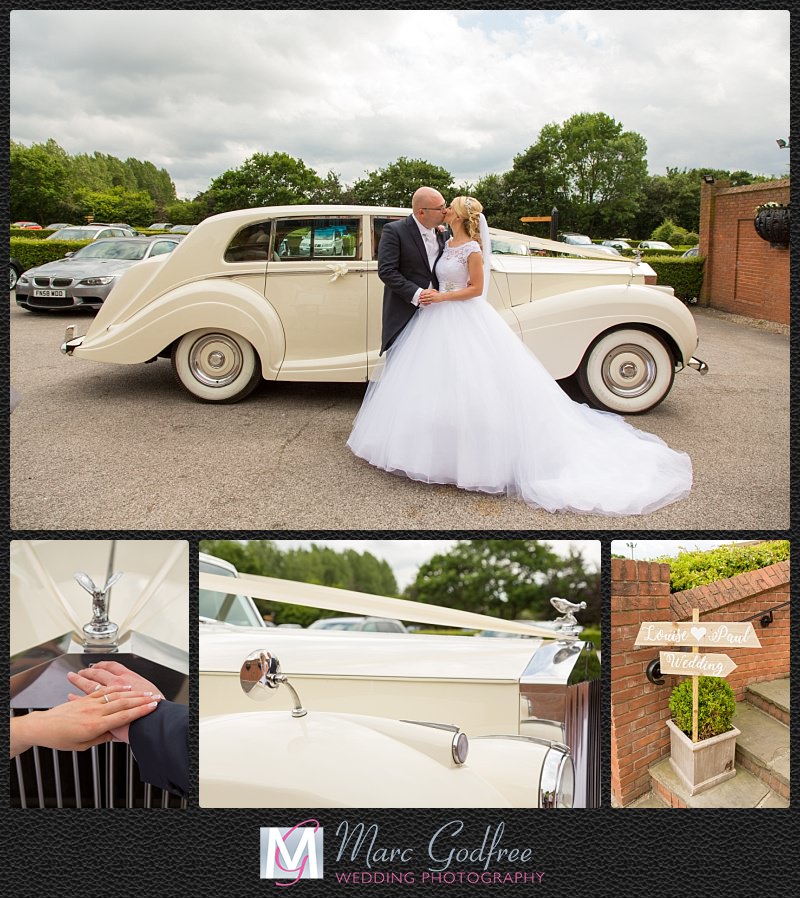 Although the weather threatened to break, luck was definitely on our side, allowing me to capture the group shots, as well as those all-important photos of the newlyweds together ahead of the reception.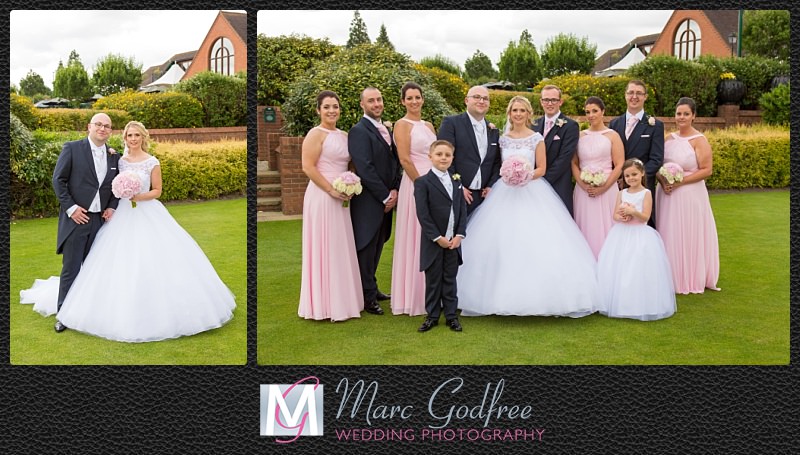 And what an amazing wedding reception it was. Again, Louise's eye for detail was apparent with a wealth of gorgeous finishing touches throughout. Check out that spectacular cake – a true masterpiece.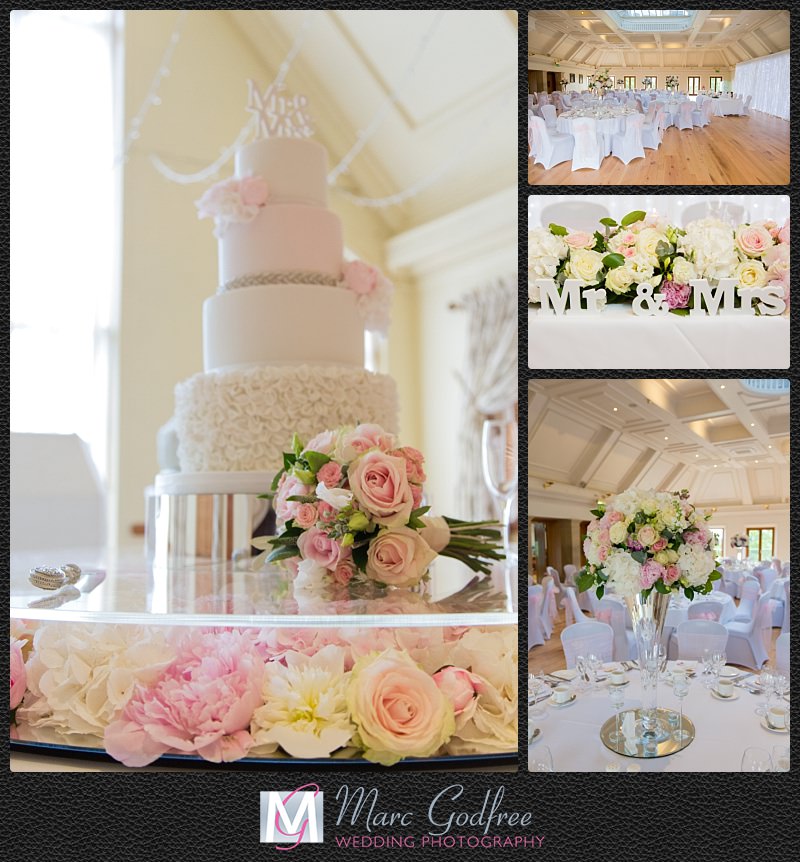 The speeches took place shortly after the wedding breakfast with lots of laughs and cheers as stories and memories were shared.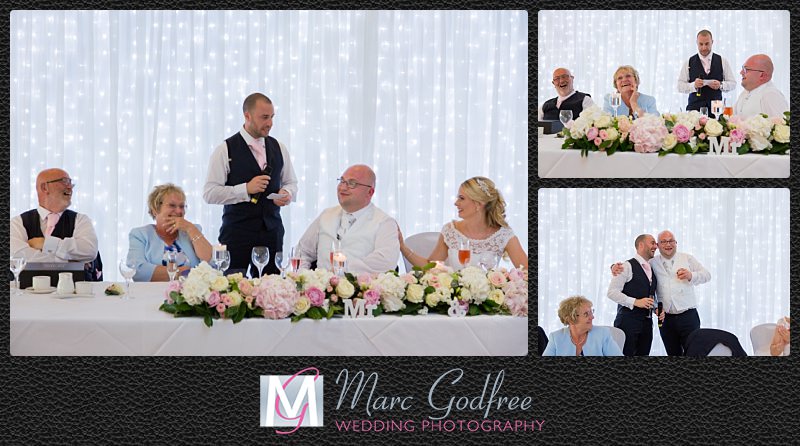 As a surprise for the happy couple, Louise's dad announced that he had paid for them to go on an all-inclusive one week honeymoon before leading off with a very lively father and daughter first dance.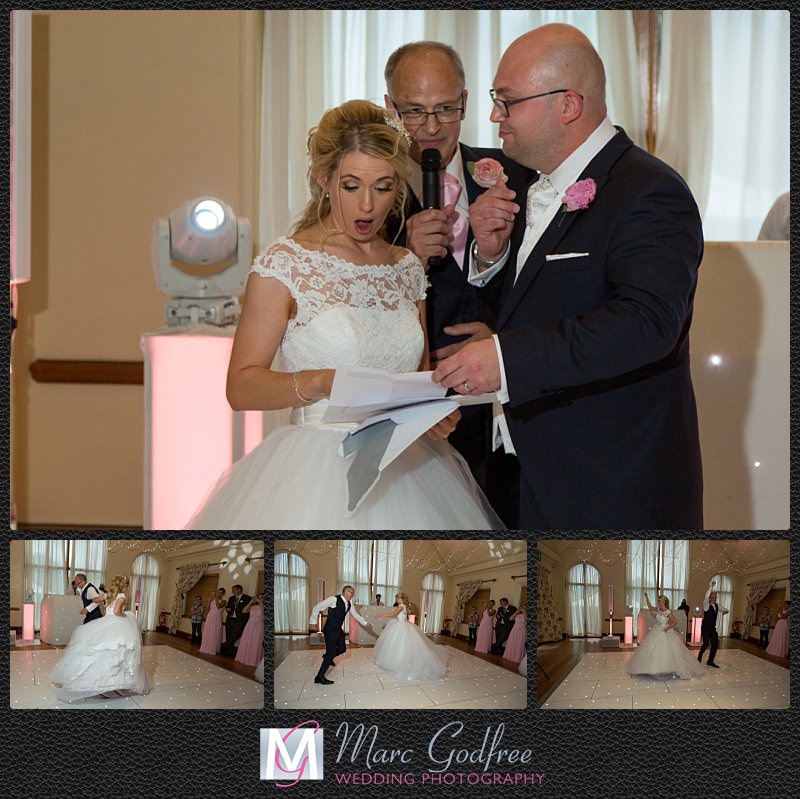 A massive congratulations to Louise and Paul on their gorgeous wedding day! Thank-you for inviting me to be a part of your special day.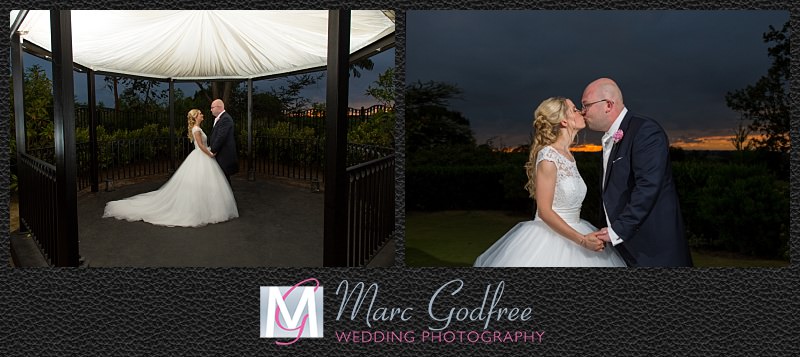 Here's what Louise & Paul had to say following their wedding day
They say 'A Picture is Worth a Thousand Words', but when it comes to your wedding photo's you are hoping to capture a thousand memories that you want to treasure forever. This is what Marc has done for us. We look at our pictures and each time we find something new to fall in love with.
You went above and beyond from the moment of booking to final delivery of our photo's and albums.
There is no doubt in Marc's ability to capture such a special day. It is in his skill that we can look back and remember the memories and special moments that me and my new husband shared in one day.
It is with this that we would like to say – Thank You to Marc for capturing our Special Memories that will last a lifetime.
We wish you all the best success in your future,
Paul & Louise