Sarah & Chris' The Orangery Maidstone wedding was a day I'll never forget.
We met at a wedding show back in November 2015 and had a great chat about their wedding day plans. They signed up for an engagement session to find out a little more about me, my photography and to gage how well we could work together. Shortly after the session, they signed up.
As always, I keep in touch with my couples as I loved hearing about their plans and ideas. I often invited them to other wedding shows that I was exhibiting at so they could get more wedding ideas and of course it's a great way for us to catch up.
I felt like I really got to know Sarah and Chris ahead of their wedding, so I was really looking forward to it.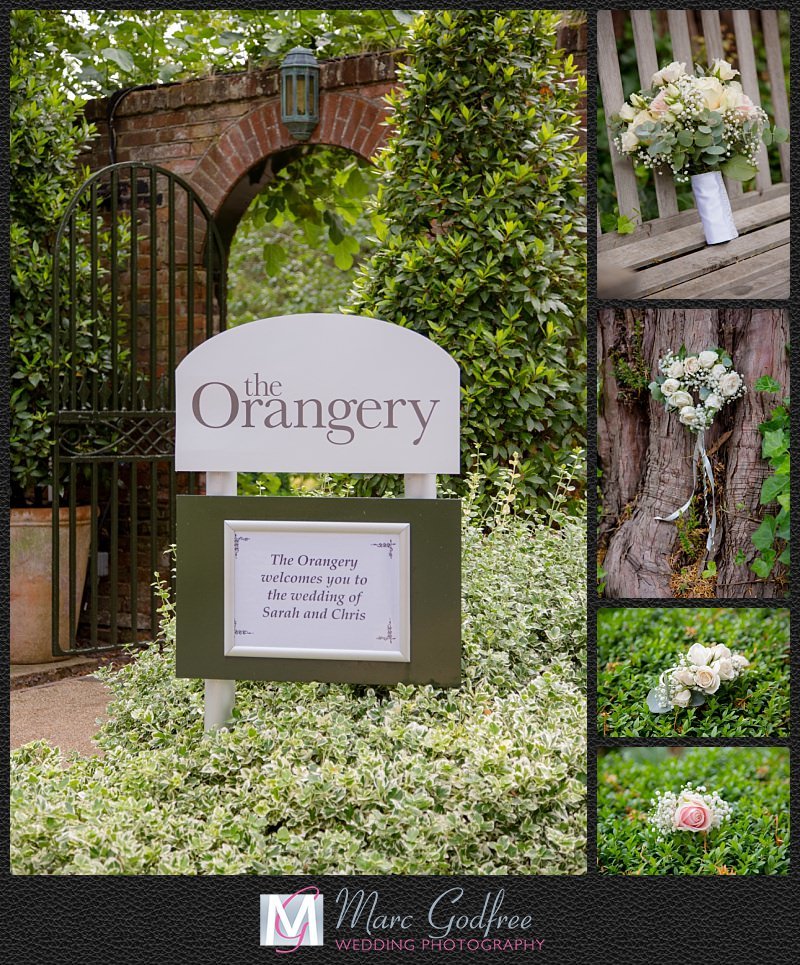 When I arrived, the bridal preparations were underway. The champagne was popped open and the ladies were really excited about the day ahead. I used the opportunity to capture some detail shots, which are always a welcome addition to wedding albums.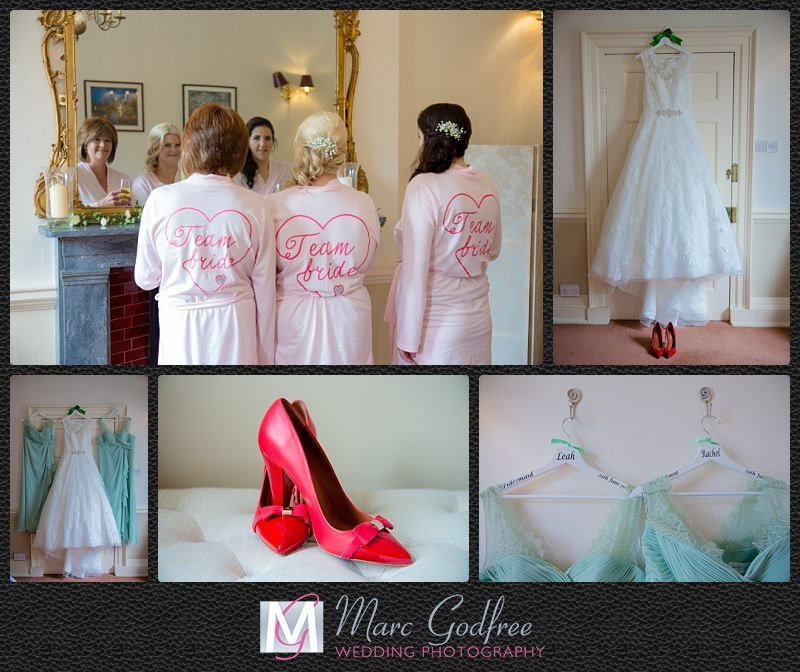 Sarah's dress was fit for a princess, as she chose a lace, sweetheart neckline ballgown. I knew she was going to wow guests when she arrived at the ceremony.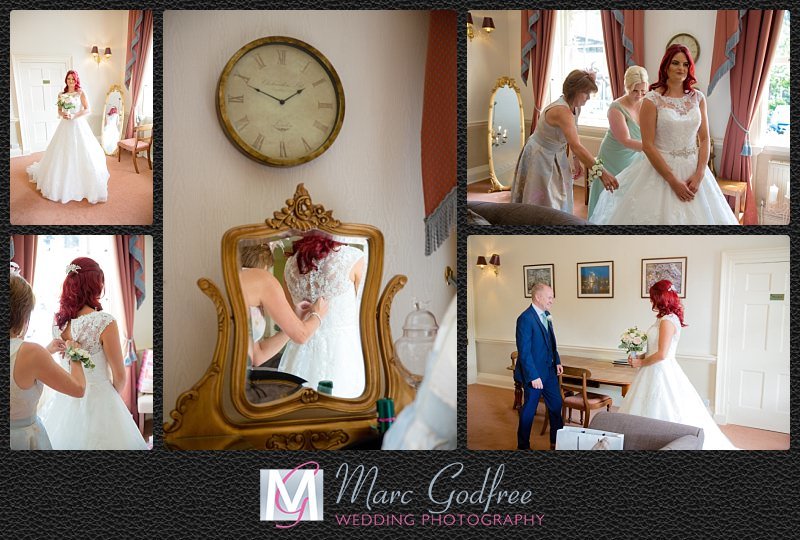 Meanwhile, Chris was chilled out ahead of the wedding. His choice of navy tails, combined with light green cravat and handkerchief, were the perfect colour combination.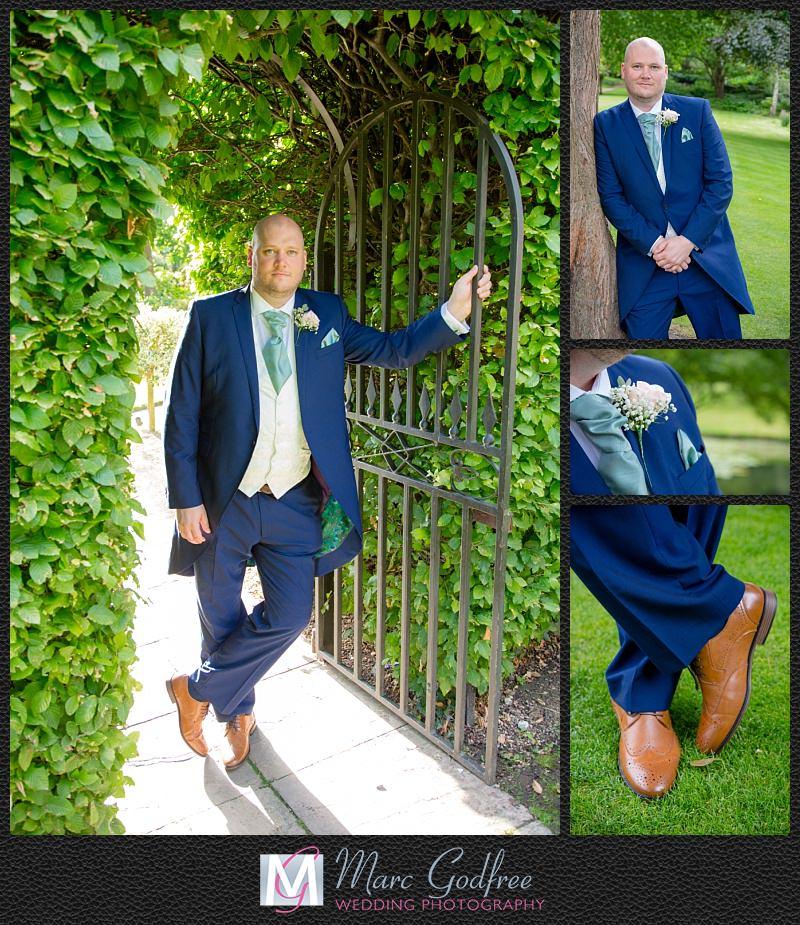 The groomsparty were in good spirits so it was the ideal time to get some group shots, as well as detail photos of their matching cufflinks, as they made their way to greet guests.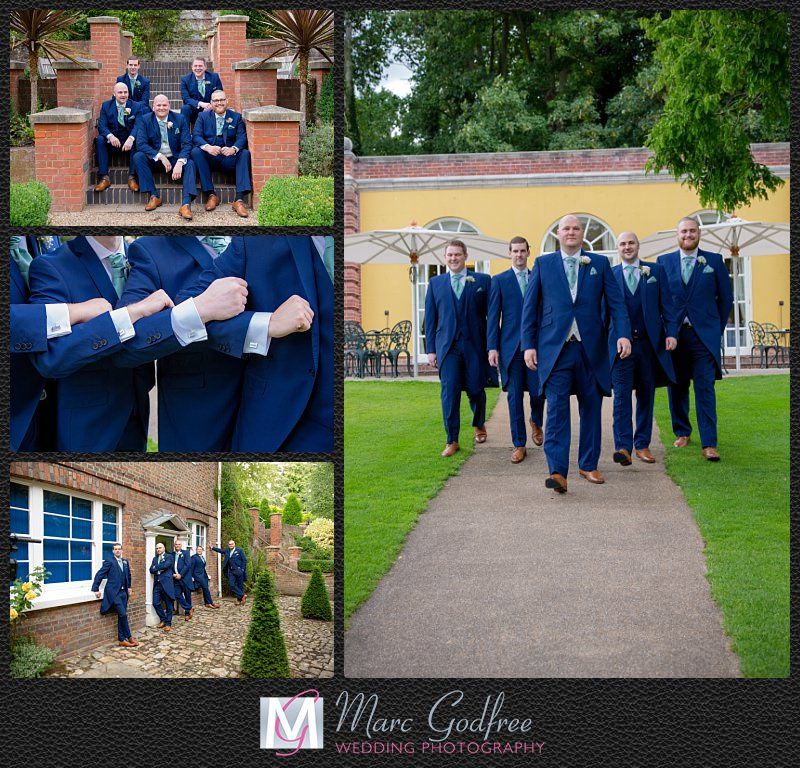 I love the breathtaking grounds at the Orangery. They're so picturesque and somewhat out of place in the middle of Turkey Mill business park in Maidstone, Kent.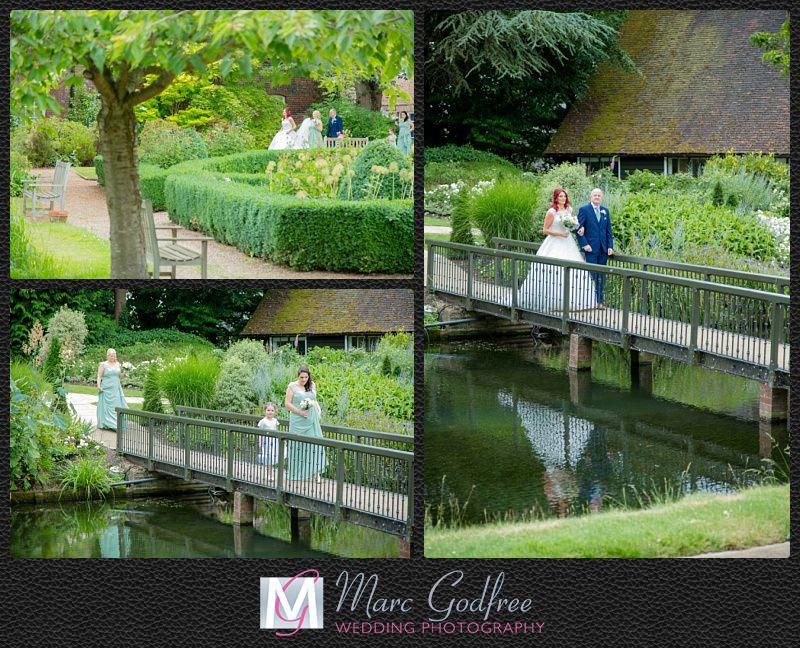 There were a few tears at the ceremony when Sarah arrived. The service was heartfelt and truly memorable.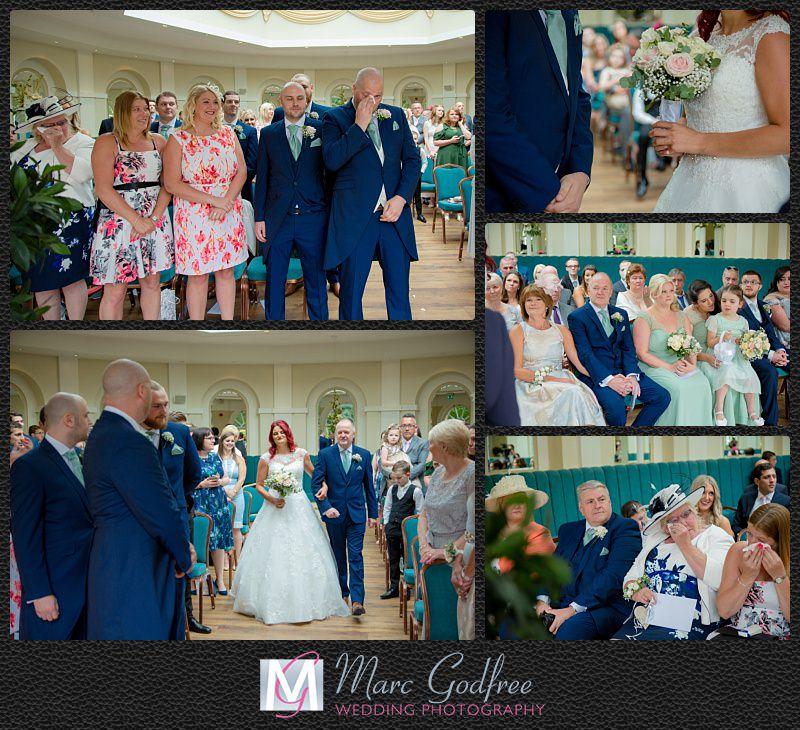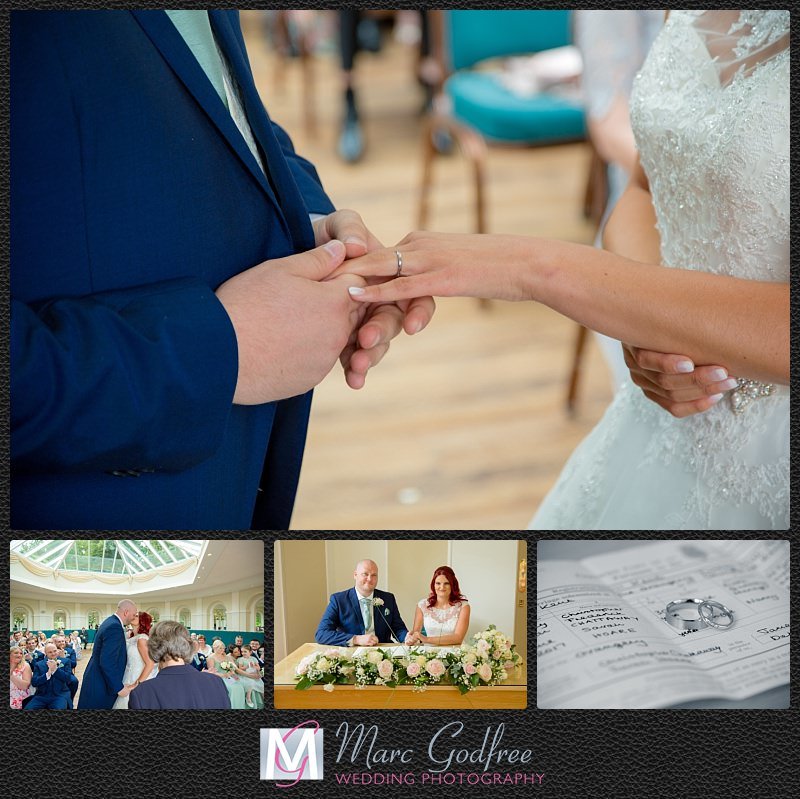 On the day, the weather was perfect! The week before there was a heatwave, which definitely would have been uncomfortable. Luckily, it was just the right mix of cloud cover and sunshine throughout the day.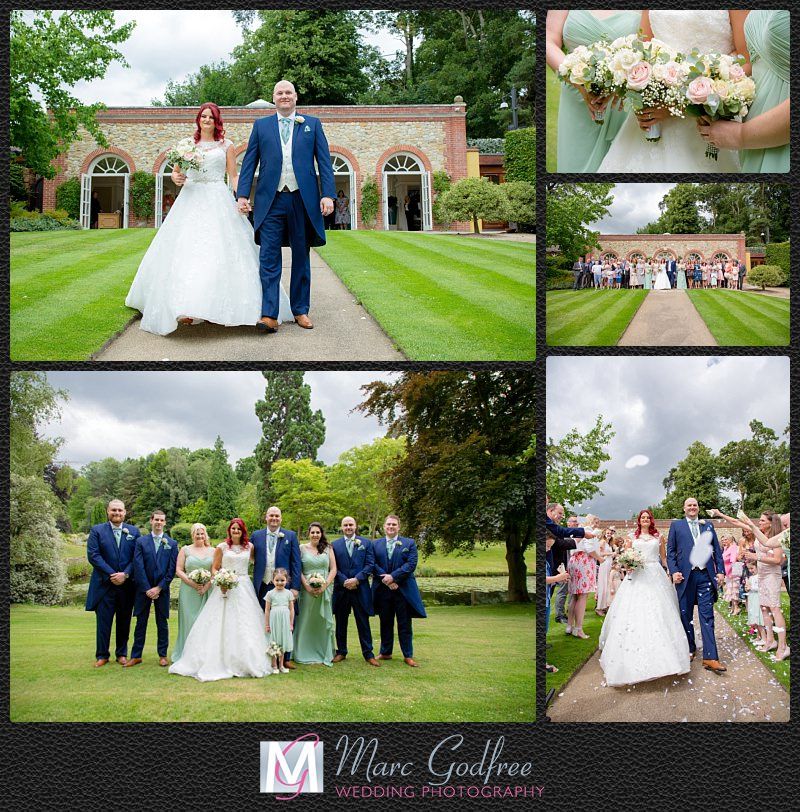 Check out Sarah's shoes which were a little sway from tradition and definitely reflective of her personality.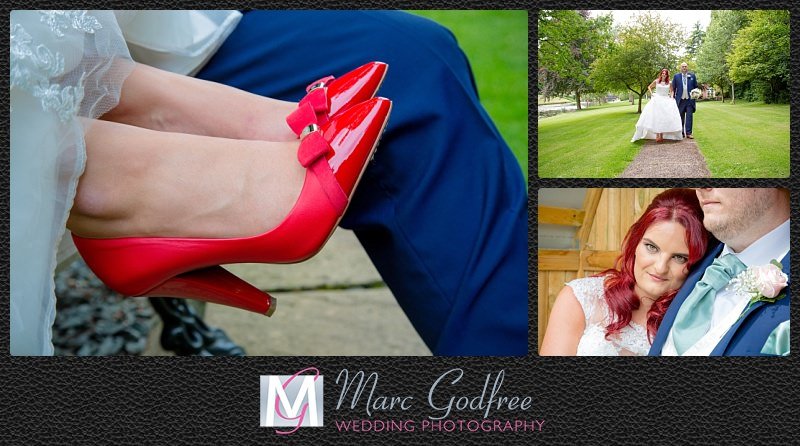 There were so many amazing backdrops in the grounds so I really went to town on the photos of Sarah and Chris. The weeping willows, greenery and combination of water served as the perfect backdrop for their photos.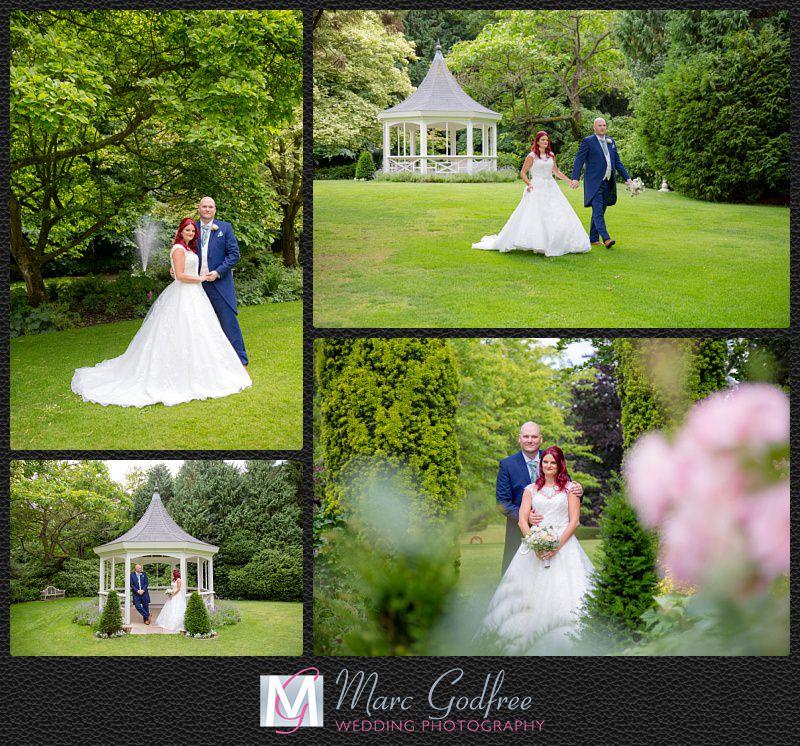 The reception room was decorated to perfection and really impressed guests when they arrived. So much thought and attention was given to the finishing touches, with crisp whites and subtle pops of pastel proving perfect.

The speeches were both heartfelt and humorous, which had a lasting impression on guests.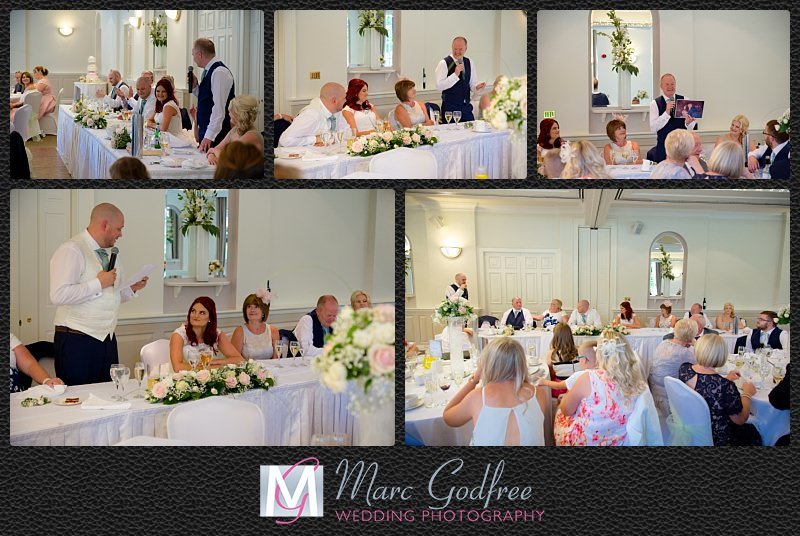 Oh my! I'd never seen a cake like it! The couple opted for a French fancy themed wedding cake, which looked (and tasted) amazing.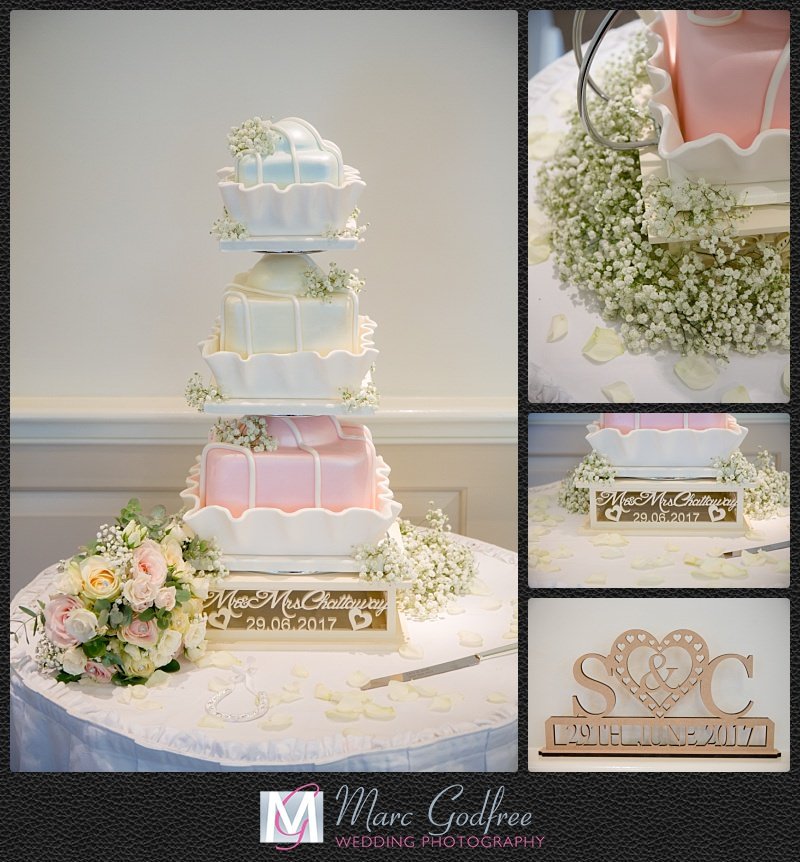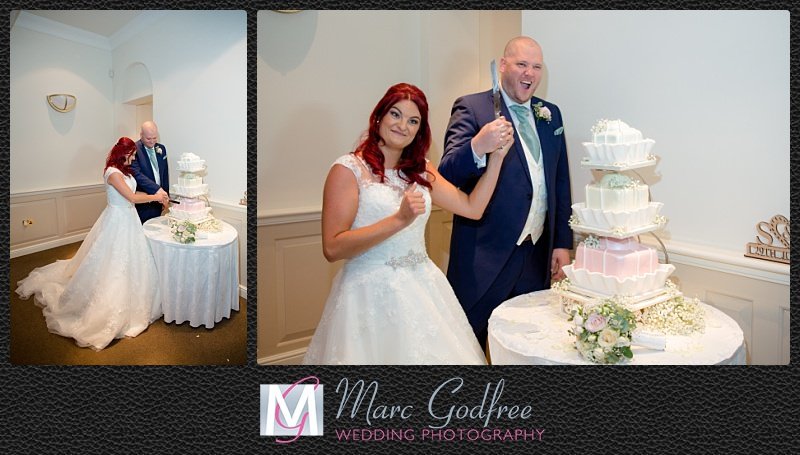 After the cake cutting, all that was left to do was dance the night away.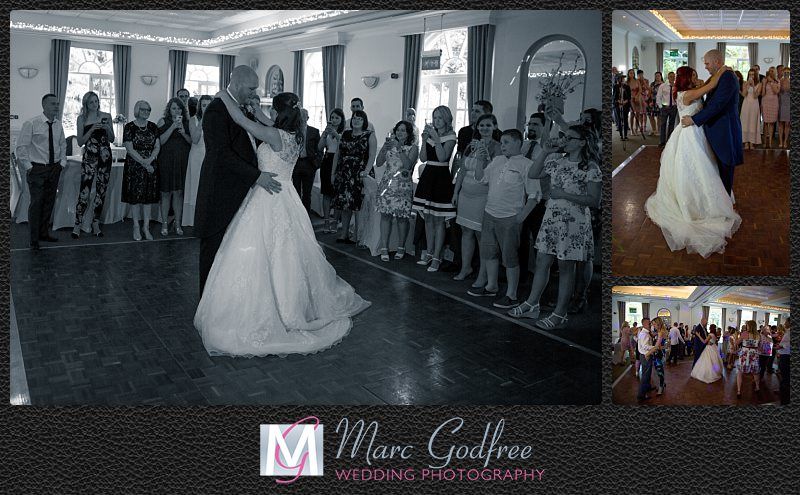 Congratulations Sarah and Chris! What an amazing day from start to finish.